About Us
We Are Be Team and We Save Lives
Be Team International works in Afghanistan with national and international partners to improve healthcare resources, service delivery and training capacity while helping hospitals and clinics towards operational and financial sustainability.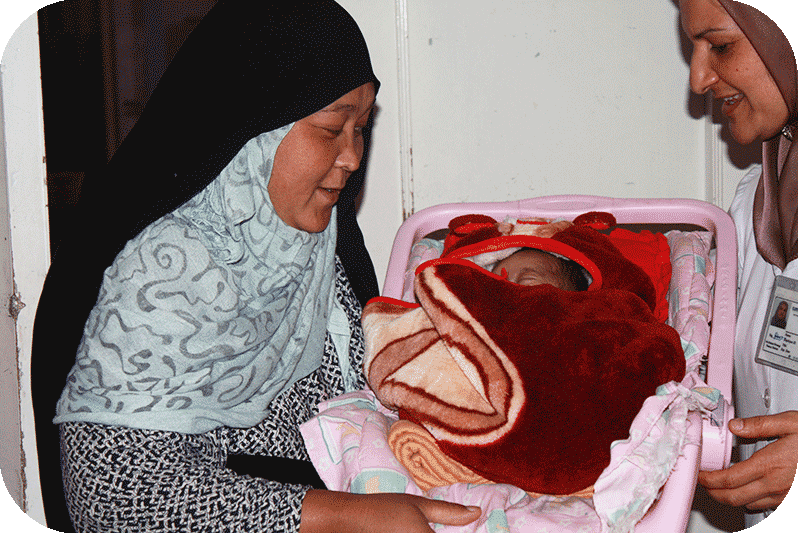 Humility demonstrated by selflessness
Reconciliation demonstrated by self-sacrifice
Professionalism demonstrated by competence and respect
Restoration demonstrated by complete healing
Compassion demonstrated by mercy
Humanitarianism demonstrated by cultural sensitivity
Cooperation demonstrated by empowering others
Enduring Partnerships found in strong relationships
We are life-long learners and life-long teachers
Since 2005 when we began working with Cure Hospital in Afghanistan, our commitment has been unwavering – help the less fortunate by improving healthcare. We recognize that we can't do this alone, so we have forged partnerships with other non-profit organizations, government agencies, the military and individuals who have generously supported us.
Our goal extends beyond improving healthcare services and purchasing medical equipment. We are committed to training future healthcare workers including physicians, nurses and mid-wives; expanding outreach to rural communities that have no doctors or clinics; and building capacity so more people have critical healthcare services.
We have built a well-functioning team, based on respect, accountability, and reconciliation of differences, which are critical to success in a cross-cultural setting. One can appreciate the remarkable teamwork we have achieved by considering the stability of our Afghan hospital staff: 224 of 323 (76 percent) of our staff have worked for the hospital for over five years and nearly half of this group has been working at the hospital for 10 years or more. When asked why they stay, the answer is almost always the same, 'I like working for an organization where I am treated fairly and compensated based on how well I perform my job, instead of who I know.'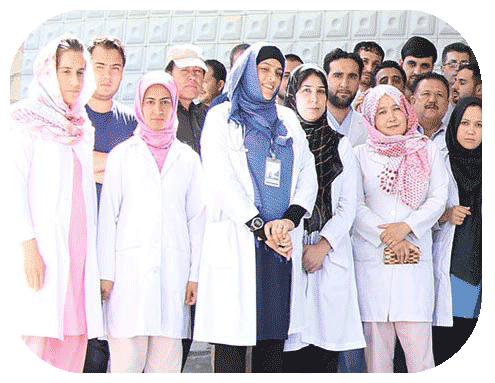 Cure Hospital Senior Management Team
Cure Hospital Medical Department Heads
Be Team International Board of Directors
Be Team International Advisers/Counselors
Be Team International Staff
Dr. Yousuf Khan was born in Kunar Province and one of twelve children. His family fled Afghanistan to avoid the war when he was six years old. They traveled four days on foot until they reached a refugee camp in Pakistan. They saw Afghans die along the way due to exposure and old age. They lived there in a Pakistani refugee camp for thirteen years. For two of those years, the large family lived in a one room tent or a hut made of mud. Dr Khan remembers fearing what would happen whenever his father left the tent to look for work, because on several occasions, it had nearly blown away during a storm. As his district in Kunar Province was one of the earliest to resist the Russian invasion at the time of a new communist government, they endured horrendous destruction. When the family returned to Afghanistan, they found most of their village destroyed by bombing. No one had lived in the area for a decade. The family and neighbors worked together to rebuild their homes, schools and village.
While in Pakistan, Dr. Khan finished his secondary education and studied engineering. However, after his acceptance into medical school, Dr. Khan switched his career and earned his medical degree from the Nangarhar Medical Faculty in Jalalabad, Afghanistan. He immediately started practicing medicine in some of Afghanistan's most remote villages, starting at the Shirkat Hospital in Gulbahar with Medicin Sans Frontier. Following this, he was hired by MedAir, another non-government organization, as Clinical Supervisor to oversee its work in three districts of Ragh, Badakshan. Traveling by horseback across snow-covered mountains, he and the MedAir team were often the first and only doctors seen by the village people. His work with MedAir was expanded to Project Manager. In this capacity, he oversaw the implementation of the 'Basic Package of Health Services' (BPHS) in Badakshan province, with special attention to improve access to healthcare for women and children.
After leading this project for four years, Dr. Khan was motivated to become more equipped to address the many healthcare problems he had seen, especially related to maternal mortality. He applied for and was accepted to the Liverpool School of Tropical Medicine where he earned a Diploma in Reproductive Health for Developing Countries.  Upon returning to Afghanistan, Dr. Khan was recruited by CURE to join other members of the MedAir Team to assist with developing its obstetrics/gynecology training program in Kabul. Starting as Deputy Medical Director in 2008, Dr. Khan was promoted to Hospital Medical Director and then Executive Director, a position he has held for five years.  Under his steady leadership, the hospital has gained a national reputation for its excellent services and training programs. Yousuf has been married for 29 years.  He and his wife are the proud parents of eight children.
Dr. Richard Manning is passionate about the work that Be Team International is accomplishing in Afghanistan. He has been part of the team supporting the Cure Hospital in Kabul since it was opened in 2005. Seeing an opportunity to merge academia with developing world surgical practice, Dr. Manning led a team of expatriate healthcare professionals over the next nine years to transform the hospital into one of the nation's leading academic healthcare institutions. His roles included Director of General Surgery Fellowship program, Medical Director and Executive Director. By the time he left in 2014, the hospital was being managed completely by Afghan staff.
Dr. Manning has continued supporting the team operationally and financially by solidifying the hospital's partnerships with outside funding agencies. In January 2015, he accepted the full-time position of Director of Medical Operations at the CURE Mission Support Center in
Pennsylvania. When CURE made the decision in 2018 to cease operations in Afghanistan, Dr. Manning founded Be Team International, a non-profit that works with national and international stakeholders to continue the good work of the Cure Hospital in Afghanistan.
Dr. Manning completed his undergraduate studies at the University of Pennsylvania, where he also played football for four years. He earned his medical degree at the Thomas Jefferson Medical College and completed his general surgery training at the George Washington University Hospital. Following a year in private practice, he was activated as a reservist in the Navy to serve at the Bethesda Naval Hospital during Desert Storm. While training young Navy surgeons, his passion to be involved in academic surgery was reinvigorated. Dr Manning returned to central Pennsylvania where he became part of a team of surgeons supporting general surgery training at the Pinnacle Health System and the Hershey Medical Center. In 1993, he joined a local team of healthcare workers on a 10-day medical missionary trip to Haiti where his desire to serve in the developing world was born.
Dr. Manning and his wife, Linda, have been blessed with five children. He enjoys playing the piano and being Pop/Baba Kalon to his seven grandchildren
November 23, 2019
When asked why his family emigrated to Pakistan in the early 1990s, Dr. Burhan's simple answer was, 'It was during the time of the civil war with the Mujahedeen. There was shooting, bombs and rockets falling all around us.